Hey FIRSTers! Despite it being the middle of the might, the past 6 hours have been very eventful in terms of fabrication for Team Copioli, so we wanted to give you a short update on the structure for both the intake and launcher we installed, as well as the linkage that connects them.
Here's a short video explaining the linkage.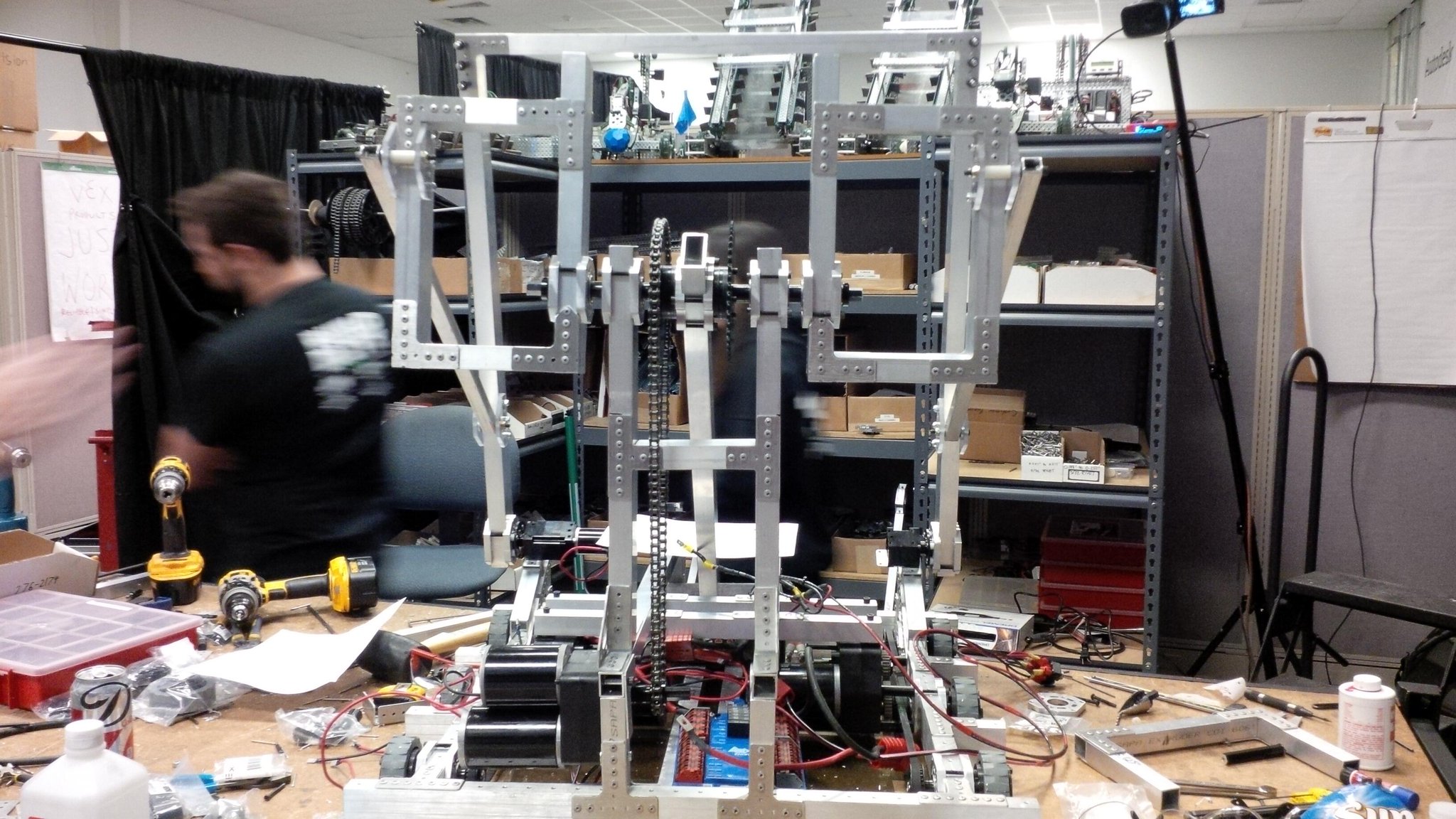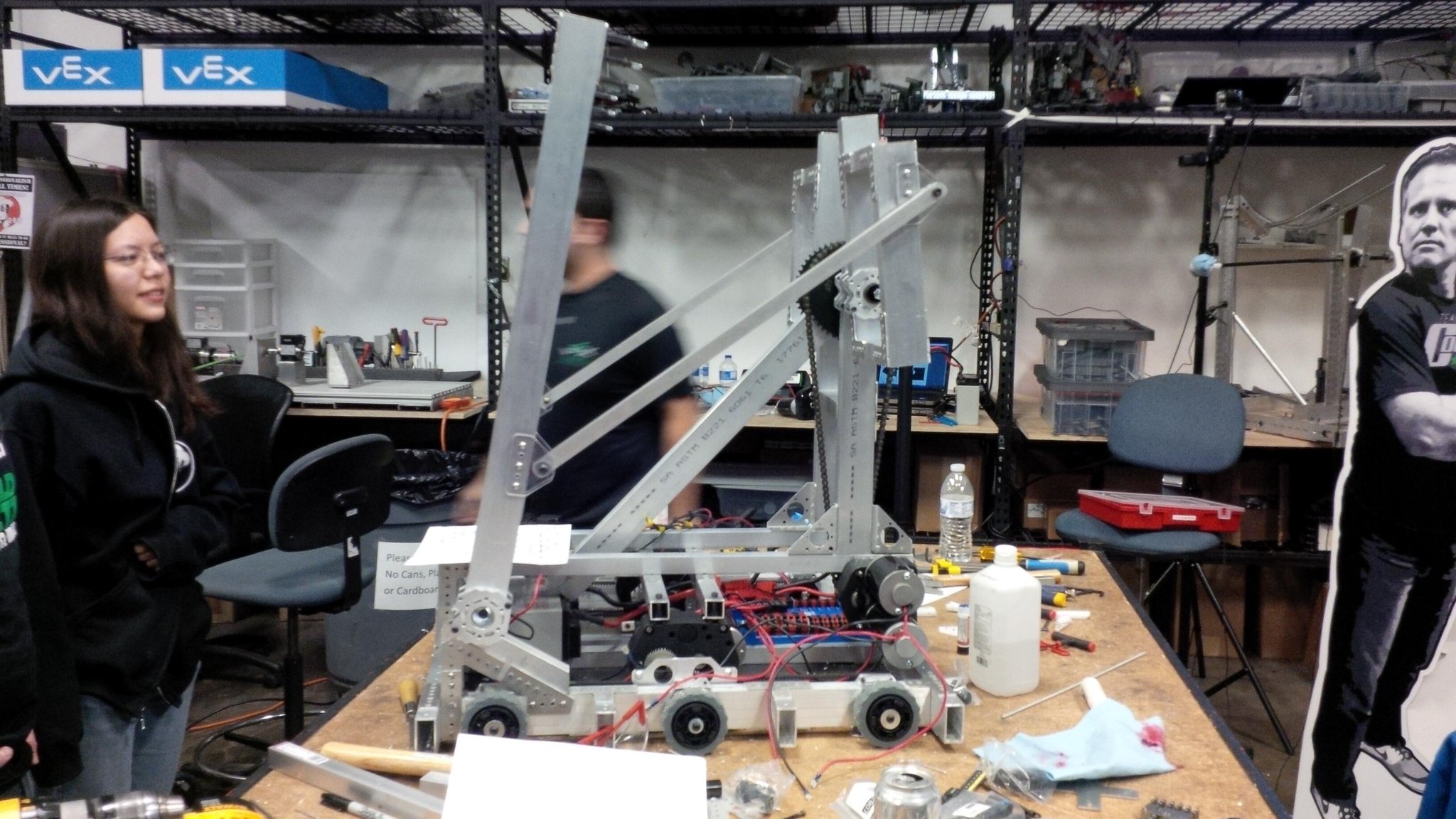 Here are some homemade lexan mounting brackets. A nice quick solution that can be made by any team.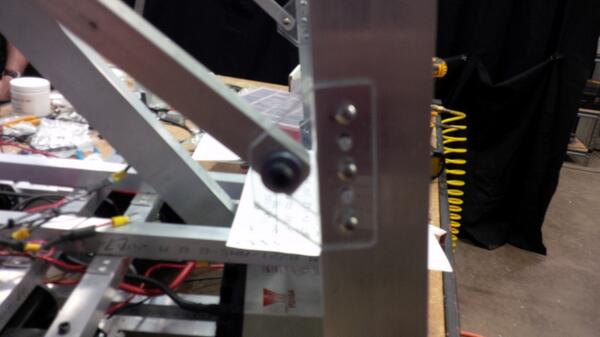 The intake in the lowered, active, position.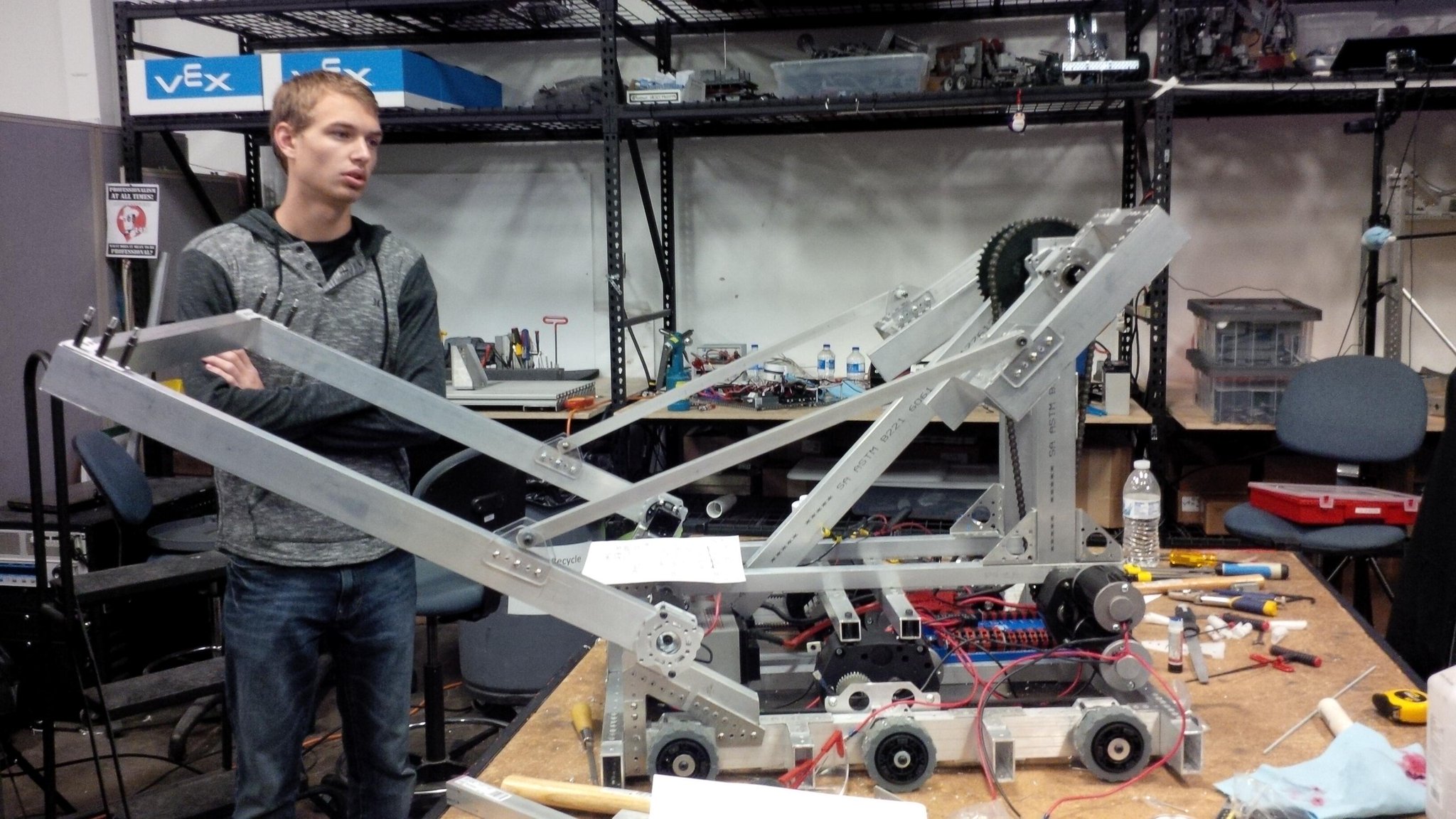 There was one minor setback last night. The late night crew left a note describing the issue.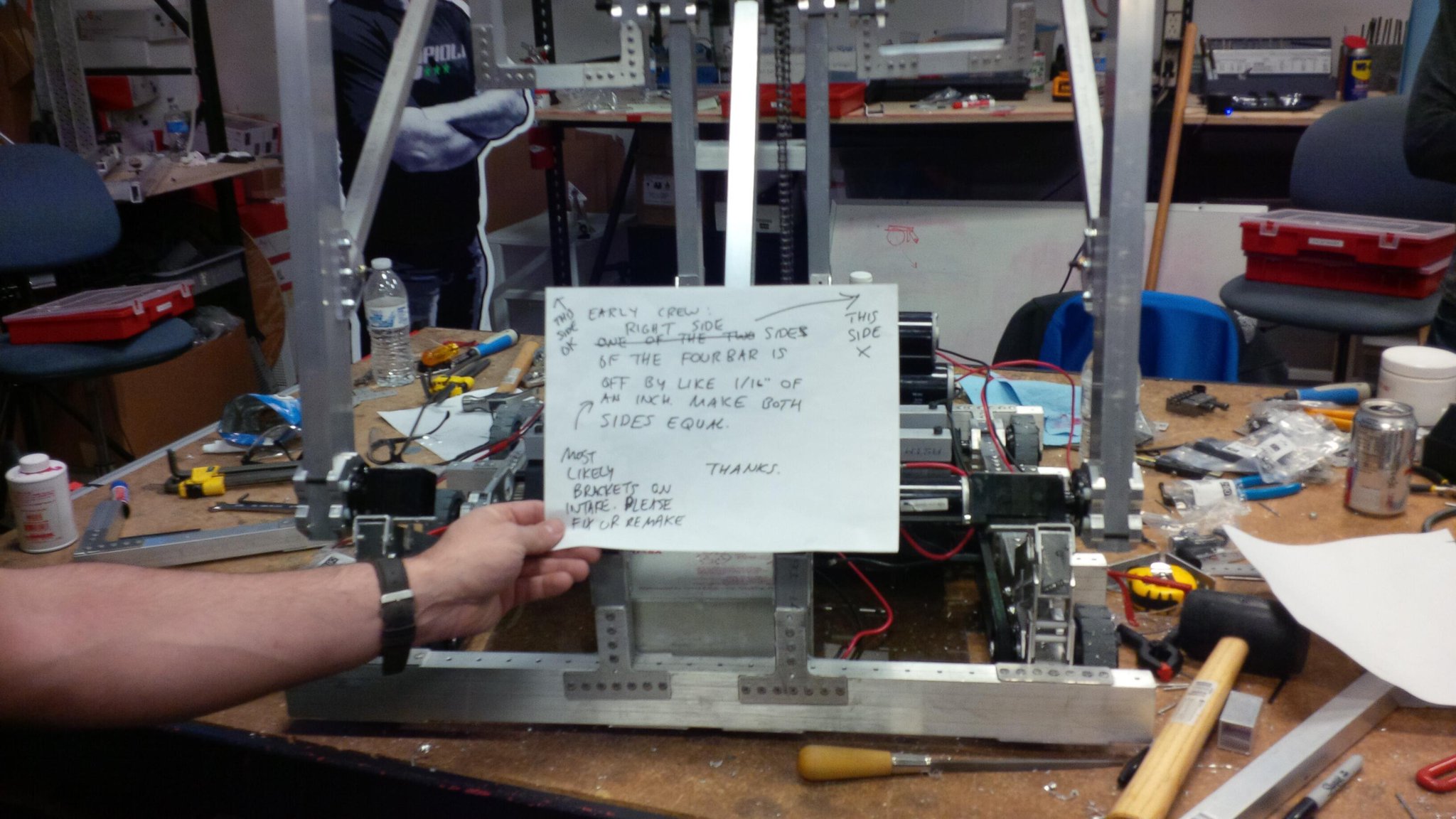 One side of the four-bar is off by about 1/16″, causing things to be misaligned. Our initial reaction this morning was that the right sidebar needed to be remade, but it turns out that by simply adjusting the position of one of the mounting brackets, we could bring the entire linkage back into alignment.
Our morning project is to get the electrical system all wired up, so we pass the robot off to the late night crew in a couple of hours, who'll lead us in completing the launcher and intake. If you've got any questions, or there's anything you'd like to see more of – be sure to get in touch with us at @TeamCopioli on Twitter!