Good morning! Here's a quick update on what happened during the late-night hours. Team Copioli is currently on the practice field, where we'll be for most of the morning. You can follow our progress on the livestream here at BuildBlitz.com, or on twitter @TeamCopioli.
One of the issues we encountered during testing last night was that the ball kept falling out of the robot as we were driving. We've added some retaining devices to help.
Here are the side retainers. They're simple, but effective – bent PVC pipe to match the shape of the ball.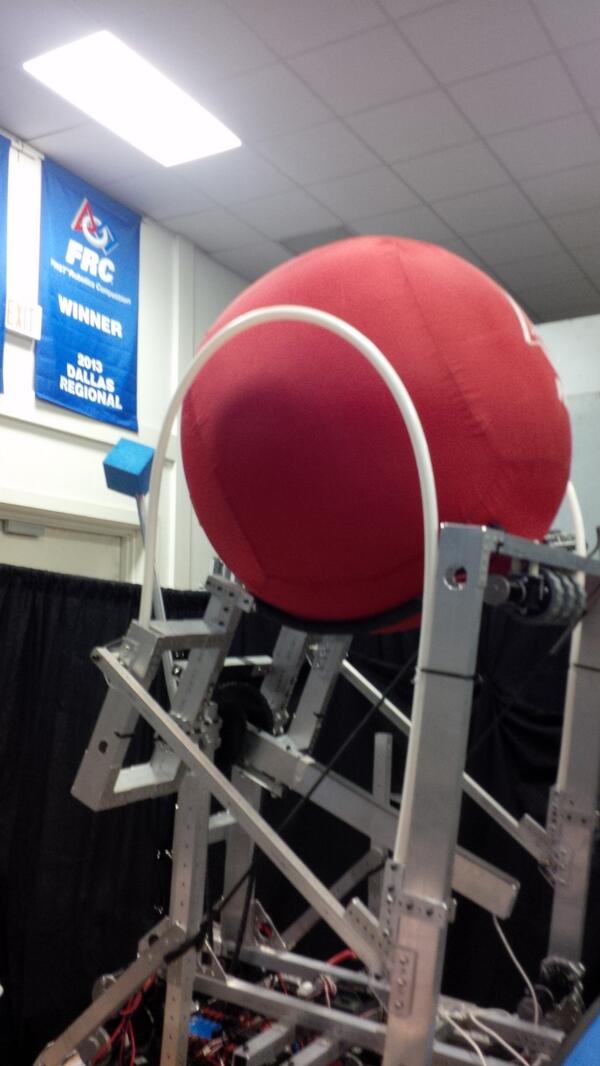 We also added another retainer that's attached to the kicker. This replaced the lexan sheet we had yesterday that kept causing issues with the travel path of our shot.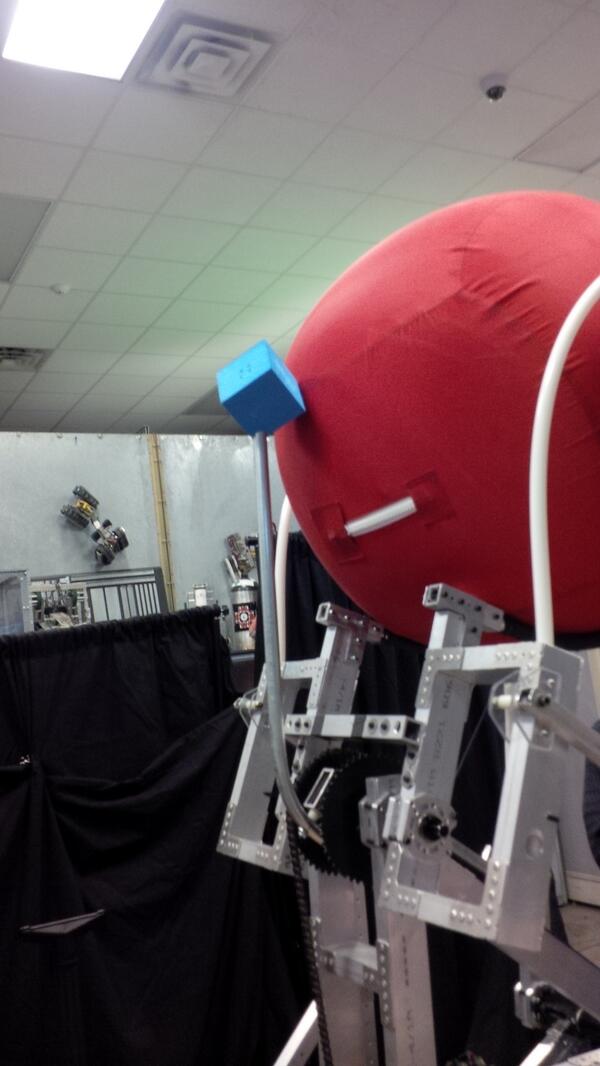 Wooden hard stops were replaced with aluminum ones, properly mounted this time.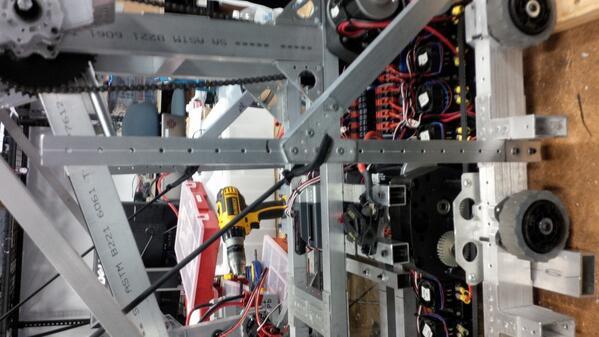 Finally, we've made some changes to our code, including adding some automated sequences, to help with the launch. Now the press of one button will both launch the ball, and reset the arm.